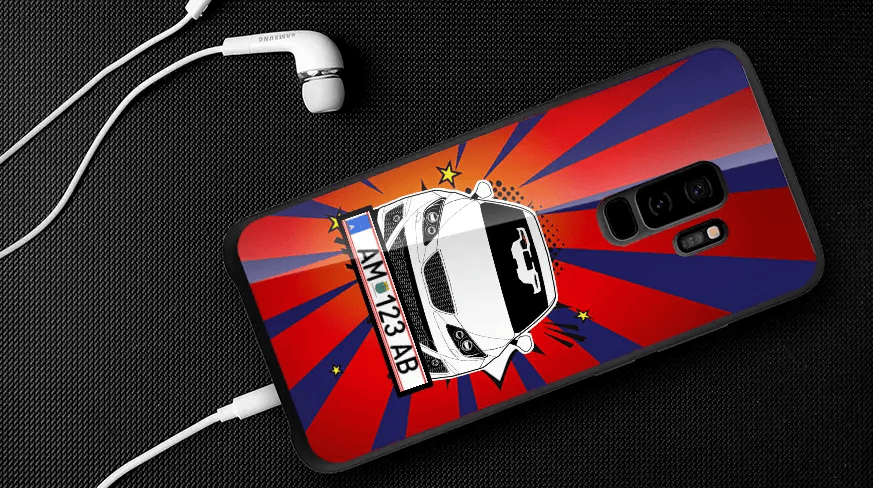 Personalize mobile phone case - on our website very fast and simple
Have you worn ordinary mobile cases yet? Then take a look at our mobile phone sleeves, which you can personalize to your taste. You choose a motif and our graphic designers will create a stylish unique specimen for you. It's that easy to personalize your phone case with your car or motorcycle design.
Comic design - unusual and trendy
All your motifs will be executed in a comic design. The comic was and remains one of the most popular forms of image representation. Each comic design is interesting in its own way. We are sure that you will enjoy our unusual comic designs a lot.
The best protection for your phone
The mobile case should not only be practical. It should also look stylish and modern. Our personalized mobile phone cases are made of glass. The glossy and durable surface protects your phone from breakage and radiates an elegant shine, which creates envious looks.
Features of personalize mobile case:



Personalized with your motif