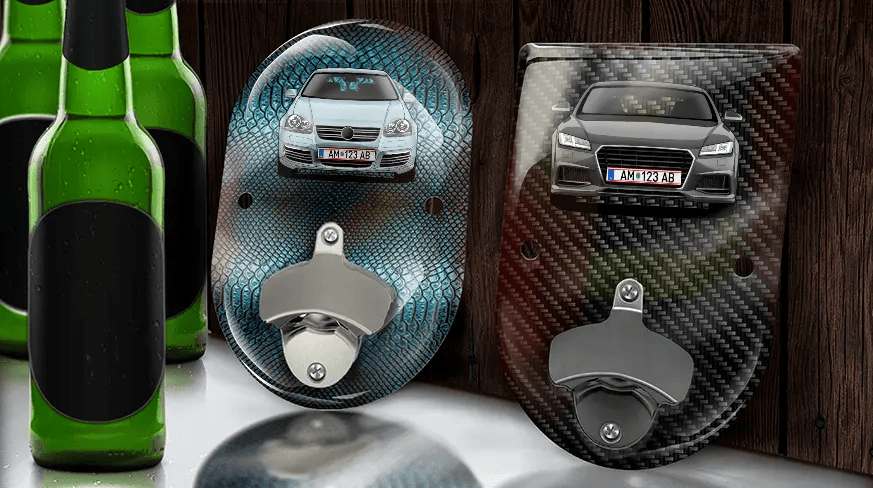 Decorated with your car model
The stylish beer opener (wall) is decorated by your car model. We have an almost infinite number of car models in our database. You can also choose the colour of the car, its number plate and an attractive background design.
Deco element and opener in one
With the wall beer opener you can open bottles reliably. In addition, the sign, which can be individualised according to your ideas, will decorate your wall magnificently.
Arouses desires
The bottle opener for the wall is simply a great gift for every car fan.
Features of the beer opener (wall)




GALLERY WALL BOTTLE OPENER
German value product
We manufacture the wall beer opener in Germany. Its surface is coated with a high-quality coating, which makes it resistant to scratches.
Ready for dispatch in 24 hours
Finish your order by 1pm and your wall bottle opener will be dispatched within 24 hours.
Dimensions, material and accessories
The bottle opener (wall) made of black metal is available in oval or shield-shaped form in the dimensions 13 x 20 cm (length times height). Dowels and screws for fastening are included.
CONSTRUCTION KIT - WALL BOTTLE OPENER
Create your personal wall bottle opener now